We are here to help you make the old new again.
Kevin Fleishman, owner of SouthPaw Upholstery, began in the automotive and furniture upholstery repair business in February of 2011 while working for his parents' franchise. After eight years of perfecting his skills and learning the ropes of running a business, he decided to branch off and establish his own business that specializes in total upholstery services: SouthPaw Upholstery. Many people have asked where the name came from. Kevin and his entire family are all left-handed, so it just seemed to fitting.
SouthPaw began in the garage attached to Kevin's home back in February of 2017. In September 2020, he expanded to a second location in Rogers, MN. This allowed him to service a broader clientele and a much larger area.
Kevin has always been driven towards independence, so combining this with his experience in furniture repair to start his own upholstery business just made sense. His passion for upholstery and prolonging the life of furniture is evident in his customer-driven philosophy.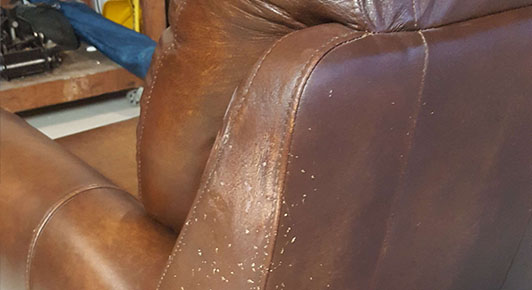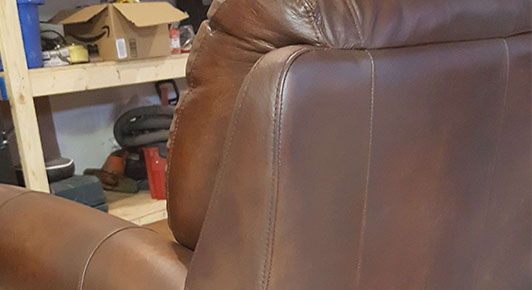 In Home or On-Site
Upholstery And Repairs Services
SouthPaw doesn't have set hours and times that they are open. They work around the needs for their customers, striving to make every customer satisfied with the work they produce, and the one one-year warranty for all of our services.
SouthPaw does high quality work for a very reasonable price. They're our #1 choice for all our upholstery needs!